People say it every year – new year, new me! Although that is a super over used phrase, I feel there is a tad of inspiration and truth to it! This saying may be a crazy cliche that everyone says at the beginning of each year, but it is a positive statement to start your year off right! Those who are lucky, will actually accomplish those New Year's resolutions that we all think so hard about in the first two weeks of January!!
Well today, I am bringing to you some new fashion trends to try in 2016! Why? Style keeps us on our toes, and being the style blogger that I am, I am always looking to try new things!
TULLE
I am currently obsessed with tulle. I have never worn it…but it is on my list of things to try – fashion wise. In mid-December when I was hunting around style blogs and Pinterest for holiday party looks, I came across so many fashionable tulle based looks and thought to myself – "I need a tulle skirt!". There are so many cute tulle skirts to try out there, but what's great is that tulle skirts are (apparently!) simple to make as well! Which is what I am planning to try very soon…
Inspiration:
FAUX FUR
Collars, vests, coats…it's all in trend and I am on board! However, I must say…this is a bit circumstantial. If you are strutting your stuff at the mall, or downtown…fur completely jives. However, I have to say that I do get peculiar looks on campus when I am sporting my ultra-furry vest (probably because it is an attention grabber…and looks a little strange amongst the sea of sweatpants that is lecture). However, smaller accessories made in faux fur steal the show…nevertheless, I love faux fur!
Inspiration:
LEOPARD
Leopard print is quickly becoming my most favourite pattern to style. I stick to accessories with this print because it is so versatile and it really goes with (surprisingly!) a lot. We have seen blogger after blogger tell us to pattern mix (and I do!), and this is one of the patterns that I highly recommend to do so with! Leopard and plaid, leopard and stripes…the possibilities are endless. I wear this print in booties, scarves, beanies and gloves (so far!)…maybe it's time to branch out to bigger and better things? A.K.A. Sweaters, cardigans, and anything else I can get my hands on.
Inspiration:
PATTERNED LEGGINGS
Prior to this day, I really did not consider leggings to be a valid replacement for pants. In fact, I usually find leggings to be incredibly annoying when worn in place of pants because I can't every get them to stay up (which results in always yanking them up over my hips). However, it turns out that I really hadn't given them a chance. SO I ordered myself a pair of red tartan leggings…and I have seen the light. Worn correctly, patterned leggings are a blessing in disguise!
Inspiration: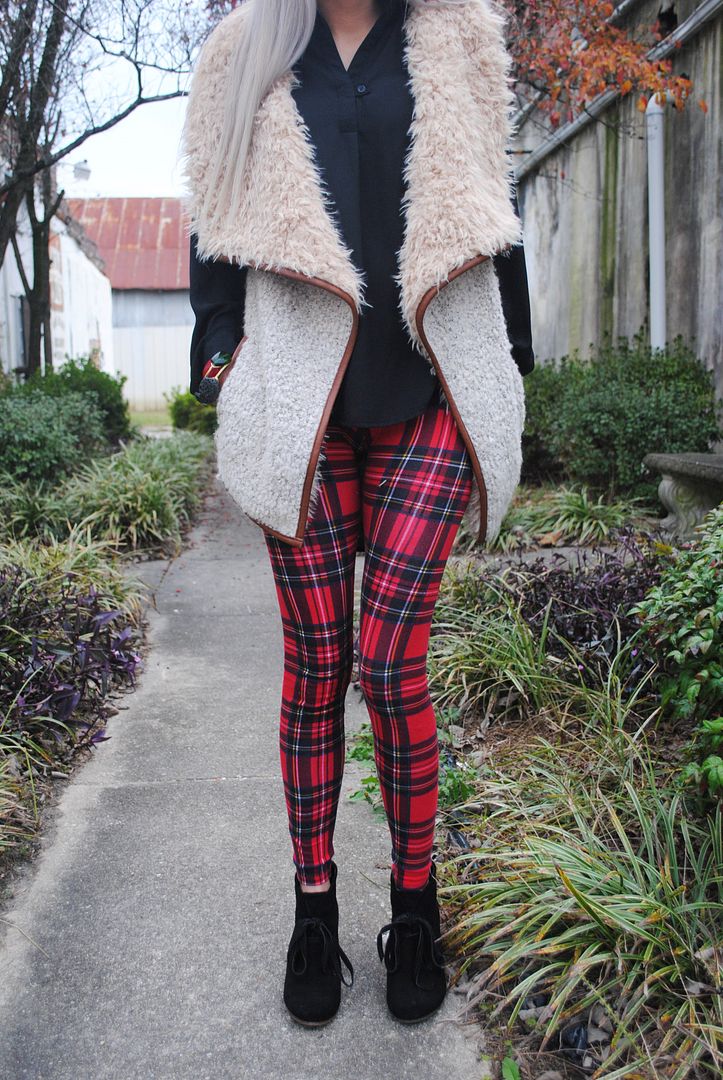 THE CAMEL COAT
I was heading into an exam earlier this month, and what do I see? A camel coat here, a camel coat there. Now what is a camel coat you ask? Pretty much what it sounds like…a coat that is camel-coloured. Well, wouldn't you know after seeing them one after another, I saw them all over the mall, in catalogues…and I'm going to be bold and say…the camel coat is totally in. I am completely digging the colour and of course…the in-trend material (which is usually wool or faux wool).
Inspiration:
FEATHERED SKIRT
Feathers are too bird-like for me, however, you never know what could come into trend. Many bloggers have hopped on this style train already, and it's something that has caught my eye as well. It's becoming so in style that chains like Winners – believe it, I saw it!! I am loving the black feathered skirts the most, because although it's a wild trend, it also passes as as a dressy casual bottom that you can really rock (all seasons!)
Inspiration:
There you have it – six style trends to try in 2016! I am going to do my best to try every single one of these trends. Why? Well because it's fun, and because it will broaden my horizons in style! Besides…jeans and a top gets boring from day to day.