Happy Fri-Yay!
Is anyone pumped that it's the weekend? I can't wait to get this day through so I can relax this weekend!! It's going to be great to just put my feet up and not have to think about school (yes!!). I'm even more exciting to dive into the world of printed fabric today with you guys. For today's favourite print, I am going to talk about stripes and why I love them. There are so many types of looks that you can incorporate stripes and I am going to show you exactly how I wear them…
Stripes on a White Background
Stripes on a white background are great. I have several types of these shirts and they are perfect for a lighter look! This look was inspired by something I saw on Pinterest. I love this colour palette because it isn't outrageous, but it includes enough colour so that it isn't completely boring. Having the tan colour as the base of the look, it adds to the outfit by complimenting the gold accessories. The patterned shirt does a great job of counteracting the other solid pieces in the look.
Stripes on Stripes
This is a unique look – not one that you see very often, but I thought it looked super cute! When it comes to mixing patterns, you need to be careful. There are some patterns that compliment each other, and some patterns that don't as well. When mixing patterns of teh same family (i.e. floral on floral), you should have some consistency. For this look, I decided to keep consistent with the colour scheme of my pattern. My turtle neck and vest are both striped, but they are inverse in colour scheme!

Colourful Stripes
I tend to stick to neutral tones for striped patterns. But lately, I have decided to mix it up and have been getting more and more colourful! This is a band wagon I have jumped on…but definitely will be added to more looks in the future. Something to consider as well is different striped pieces. Not only can you play with colour, but you can play with the different types of patterned pieces you choose to add to your closet (skirt, blazer, etc.).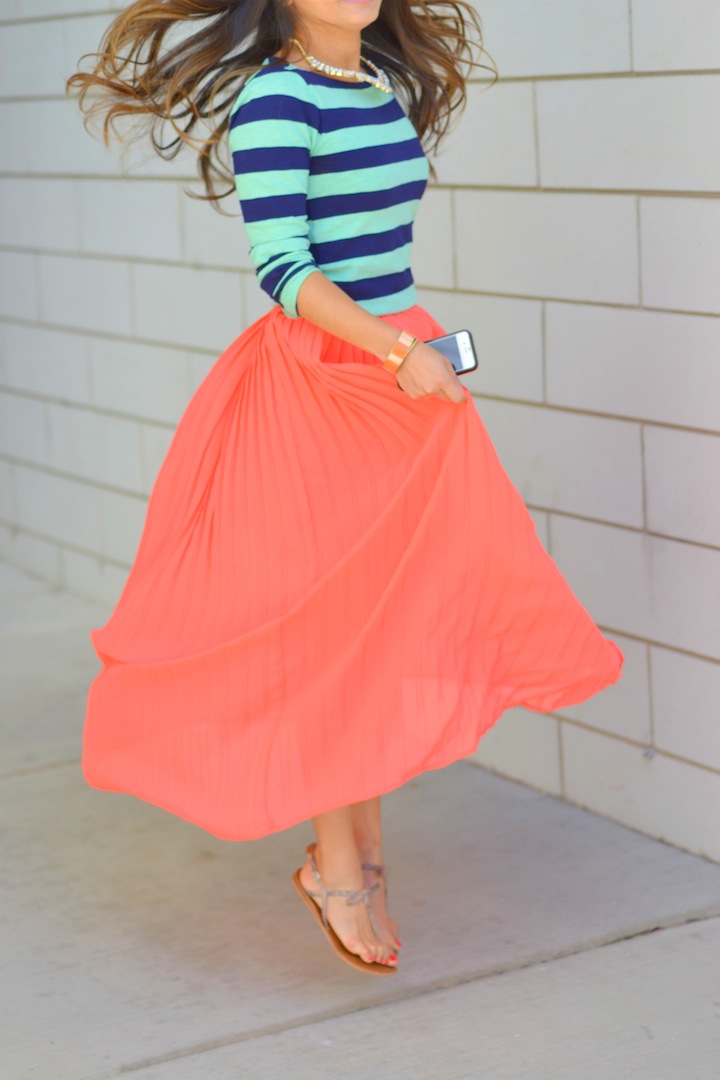 Christine / The View From 5'2″
When you add patterns to your wardrobe, the possibilities are endless!